Summer Show Jumping Competition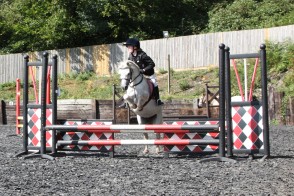 On Sunday 31st August Greatham Equestrian Centre held a Show Jumping competition. We decided to run this event as close to a proper show as possible to give our riding school clients a feel as to what it would be like to enter a real show.
We decided to have 6 classes to suit all abilities from lead rein classes to open for the more experience riders, a pairs class for everyone and Top Score for those who like a challenge! A schedule was produced, competition numbers bought and clients were asked to complete the entry from and send it to the Show Secretary.
The weather was perfect. Once again the yard was full of children preparing their horses/ponies for competition. Horses/ponies were washed, groomed and plaited to perfection.
We would like to say a big THANK YOU to our riding school clients for making such a huge effort on the day. Every single rider looked so very smart and you made the horses/ponies look incredibly smart too!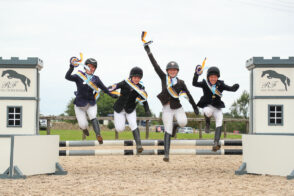 Pony Club Regional Show Jumping Championships
GREATHAM EQUESTRIAN CENTRE PONY CLUB ARE THE REGIONAL TEAM SHOW JUMPING CHAMPIONS!!! We have made history by being the first Pony Club Centre to Win the Championship in the history of the competition! The trip started at 10am on Saturday morning with the ponies all being collected from their fields. The team all enjoyed a […]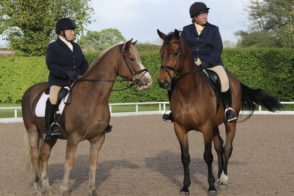 Wey Valley Dressage Evening 8th May 2019
Another successful outing for team G.E.C at the Wey Valley Riding Club Summer Dressage series. 7 of us hacked over to Highbrook to take part in classes ranges from introductory to novice level. Results: Intro Junior Class: Ellie and Albie 1st Flo and Sean 2nd Amelie and Topper 3rd Sienna and Rocky 5th Prelim 1 […]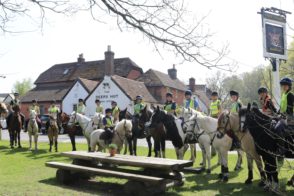 PUB RIDE BANK HOLIDAY MONDAY
Join us on Bank holiday Monday the 27th May for one of our popular pub rides. We will take a long hack from the yard to The Deers Hut in Liphook where we will stop for lunch before enjoying the hack home. We will leave the yard at 11.30 and return at around 4pm. Please […]