GEC's Trip to Compton Cross Country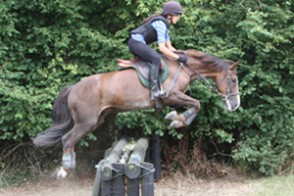 On Friday 8th August nine of us and our mounts loaded up and drove to Compton to tackle the cross country cross. The course is 6 miles long with the most beautiful views over the South Downs. It has 75 optional jumps, which range in size from 1'9″ to 3'6″.
We had a fabulous day. Between us we jumped most of the fences, even the water jump! All the horses and ponies were very well behaved – maybe apart from Bubbles who was particularly spooky that day!
Approximately half way round the course we came across a water troth in a field. After the horses had "had a good look at it" and realised they didn't have to jump it we had a rest and they had a drink.
After about 3 hours of cross country jumping and hacking we arrived back at our start point. We untacked and washed off the horses (who were extremely sweaty), gave them their haynets and then we enjoyed our picnics and a well-earned rest.
A great day out!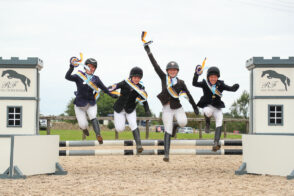 Pony Club Regional Show Jumping Championships
GREATHAM EQUESTRIAN CENTRE PONY CLUB ARE THE REGIONAL TEAM SHOW JUMPING CHAMPIONS!!! We have made history by being the first Pony Club Centre to Win the Championship in the history of the competition! The trip started at 10am on Saturday morning with the ponies all being collected from their fields. The team all enjoyed a […]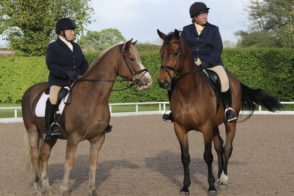 Wey Valley Dressage Evening 8th May 2019
Another successful outing for team G.E.C at the Wey Valley Riding Club Summer Dressage series. 7 of us hacked over to Highbrook to take part in classes ranges from introductory to novice level. Results: Intro Junior Class: Ellie and Albie 1st Flo and Sean 2nd Amelie and Topper 3rd Sienna and Rocky 5th Prelim 1 […]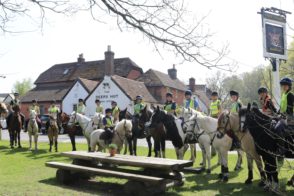 PUB RIDE BANK HOLIDAY MONDAY
Join us on Bank holiday Monday the 27th May for one of our popular pub rides. We will take a long hack from the yard to The Deers Hut in Liphook where we will stop for lunch before enjoying the hack home. We will leave the yard at 11.30 and return at around 4pm. Please […]